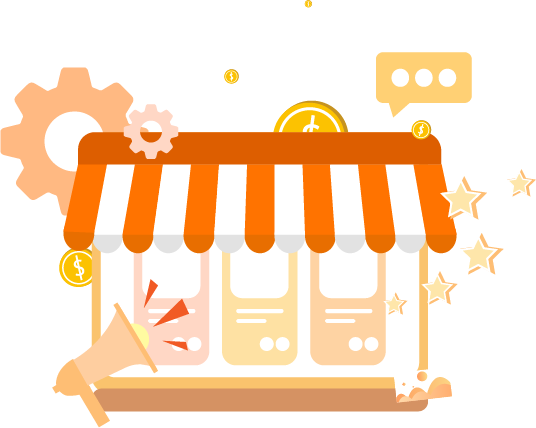 Supported by our vast experience in e-commerce management, now we offer consultation services to help in building a strong and positive awareness for your brand to increase its perceived value surrounding your loyal customers.
Who Should Use Our Services ?
What can we do to your brand?
Empower your brand with these value-added services
Why should you embrace the e-commerce revolution?
01 | Overcoming Retail Apocalypse
Businesses should keep up with the market transition based on consumers' shopping habits. Especially in recent years due to the pandemic, retailers were forced to close and some even declared bankruptcy, hence, businessmen have now started to explore and drive their business strategy direction towards e-commerce.
02 | Expand Your Reach
With the help of the internet, you can now expand your business reach to further miles without any restriction like shop location. Now, your shop can be anywhere from national to even a global scale, increasing the pool of your target audience even further.
03 | Low Cost, Open 24 Hours
Consumers can continue to browse your online store catalog even when you are closed because your online store will be open 24/7. Hence, sales orders will continue coming in even as you sleep. In addition, retailers can utilize their existing space or even their home as a place to work and process their orders, with no need for additional cost to set up.
04 | Amazing Growth Potential
As compared to other more advanced countries, Malaysia is still considered in the early stage of e-commerce growth. Thus, there is no better time than now to join to gain a first-mover advantage.
05 | Complementary Channel
E-commerce can be another channel to gain an additional sales count while you are still operating your retail outlets. Having more sales channels is better than having only one. This ensures a steady sales count and a fully utilized workforce throughout the whole week.
Check Us Out For More Information !